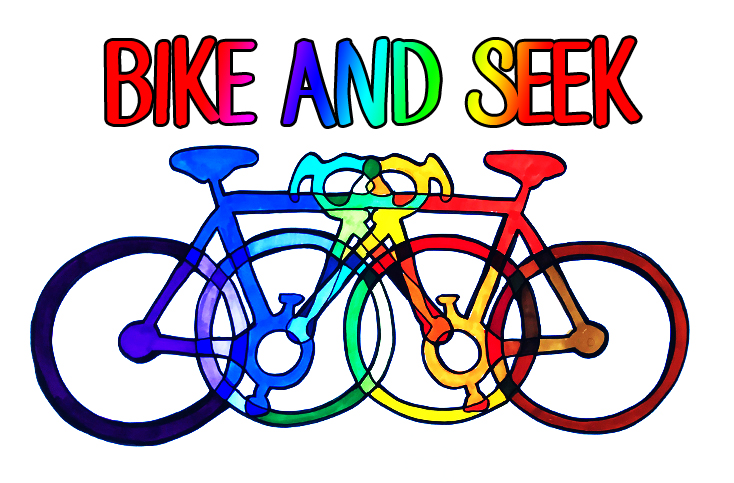 Lansing Bike and Seek Spring 2021
Still-COVID Edition
The 6th Annual Lansing Bike and Seek is on! Since we are not quite out of the woods yet, we are doing another socially distanced ride. The plan: you'll ride your bike, you'll try to find eight clues scattered throughout the city of Lansing, you'll optionally try to find three token locations, you'll have a great time, and there will be trophies! The COVID differences: instead of a single day, the course will be open from May 29 - June 20, instead of paper clues, you'll use your smartphone to scan signs at the clue locations and solve the clues.
There is a suggested donation of $10 per team to help cover our costs and anything beyond that will be donated to the Lansing Bike Co-op. You can Venmo us @Jill-Dombrowski-4 or swing by and use cash; contact us for details.
Start/end location: Foster Community Center
Before the event:
Create a team or stay on your team from last year
Pack snacks, pens, a notebook, and water bottles, check your bike is in good working order
During the event:
Scan the START QR code at the start location. This starts a timer and shows your team the first clue on your dashboard. Step away from the clue if you see other teams to maintain social distancing.
Solve the clue by typing in or selecting the correct answer on the clue's webpage, this will reveal the next clue location.
Repeat for all clues - after 5 minutes of first scanning each clue an option for a hint will become available. A second hint is available after 7 minutes. Your final number of hints used will be visible to others.
Optionally solve the token clues, head to the revealed location and scan the code at the destinations (no actual tokens need to be collected).
Scan the END QR code at the end location. This stops your timer and publishes your time (and the amount of hints used) for all to see on the results page!
Once you register, you'll have access to see our email address and phone number. If you have any issues on the course (before 10pm please), feel free to give us a call or text. As always, ride safely and have fun. Please keep distance between yourselves and everyone else out there (seekers and non-seekers).